TROOP 144
DISTRICT: NORTHEAST
CHICKASAW COUNCIL
MEMPHIS, TENNESSEE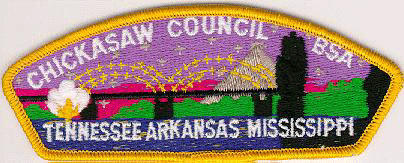 Scoutmaster:Mr. Elzie L. Rosebud
Asst.Scoutmaster:Mr. Andre Williams






Troop 144 was chartered in 1963. Before Troop 144 formed, it was called Troop 115. Troop 115 was chartered in 1940. This is our 36th year. Our sponsoring organization is the Mississippi Boulevard Christian Church. We meet every Saturday morning at 11am in the Scout Complex.





TROOP INFORMATION
CAMPING, BACKPACKING, AND EQUIPMENT



SCOUTING LINKS









Contact Troop 144 by emailing our, Christopher Tate

Webpage done by:
Christopher Tate
Eagle Scout & NESA Member